Lori Frank: "Let Go and Let God" Reproduction Prints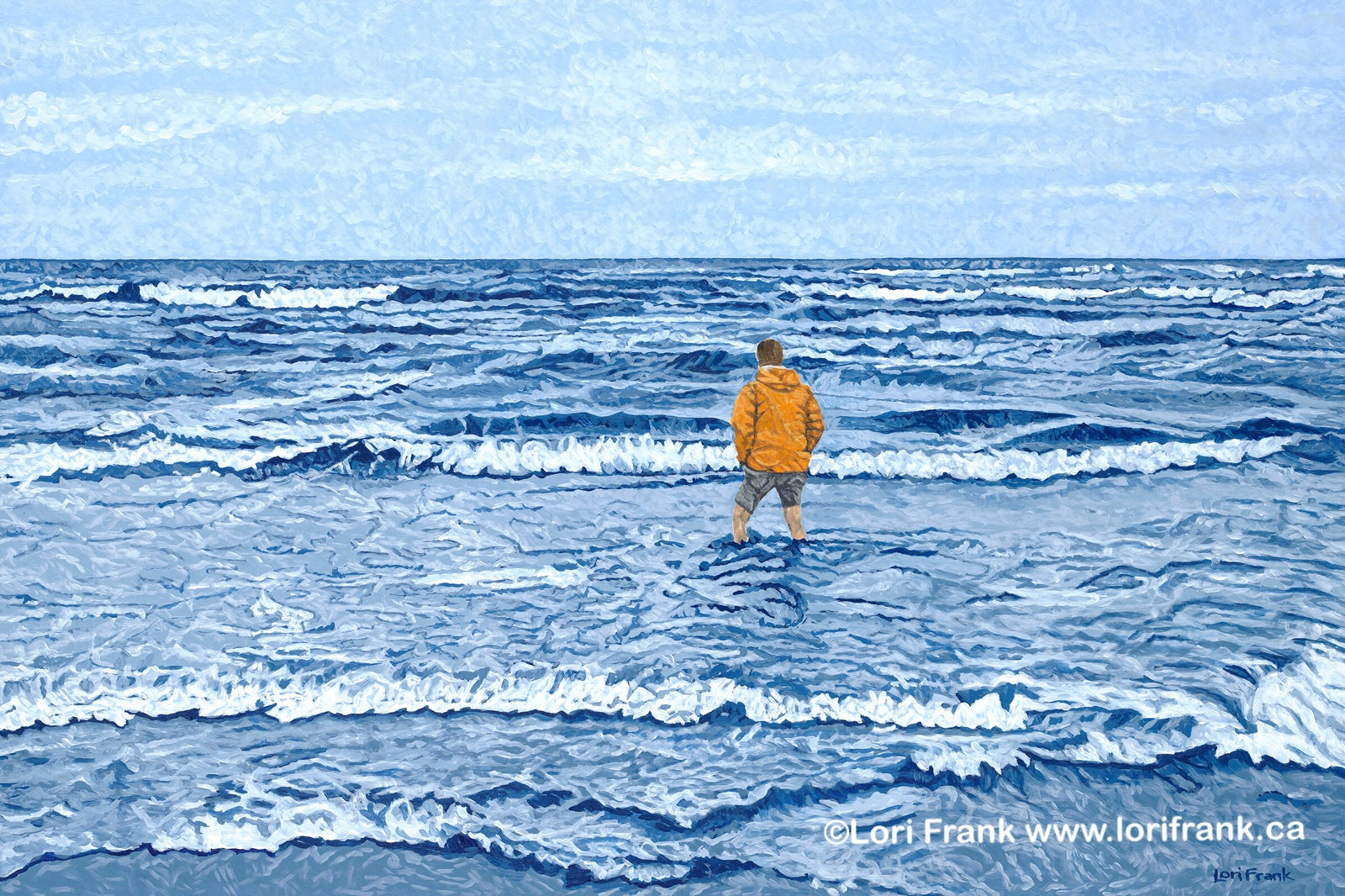 Local artist Lori Frank is donating 50% of all net proceeds on all reproduction orders of this painting she recently created called Let Go and Let God. You can place your order directly through her and she will finalize all the details with you. She accepts cash, credit cards and e-transfer.
Lori Frank is a local, independent artist who specializes in acrylics for uplifting, colourful and unique pieces. Lori's works have been showcased at City Hall, the Muttart Conservatory and the Jubilee Auditorium. She has focused on painting Edmonton's river valley for the last 5 years and is now also creating her Canadiana series.
This painting signifies the storms that we have in our lives. It was painted to also encourage people to always hold on to hope for a new tomorrow and to take life one day at a time. The original was created in acrylics on a wood panel and reproductions of various sizes are now available.
Please mention "Our House" when placing your order with Lori.
12"x18" Paper reproduction print - $40+gst ($42.00)
12" x 18" Canvas reproduction - $125+gst ($131.25)
16" x 24" Canvas reproduction - $220+gst ($231.00)
20" x 30" Canvas reproduction - $350+gst ($367.50)
24" x 36" Canvas reproduction - $500+gst (525.00)
All reproductions are museum quality gicleés. The paper reproductions are signed, packaged in plastic sleeves on a foam board and the gicleé canvas reproductions are stretched and wired on the back and ready to hang on your wall and enjoy!
Lori can be contacted via email or social media about any questions you may have.