Featured Artist: Joelle Adams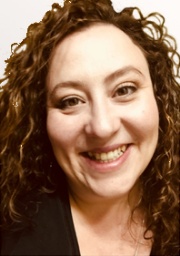 Joelle was born in Powell River, BC where her love of painting started. As a teenager she would paint store front windows for festive occasions.
Joelle Graduated from the University of Victoria with her Bachelor of Science in Nursing. After Nursing School, she was introduced to acrylics, by Artist Luke Raffin, painting coastal sceneries and animals on rocks. She later painted a mural for a long term care facility in Powell River.
Joelle resides in the Northern BC, Peace Country, with her husband and two sons. While enjoying her nursing career and her family, Joelle is actively exploring with her painting techniques and mediums.
"Episode 9" is Joelle's first oil painting. She painted it following Bob Ross Techniques (Netflix, Bob Ross Episode 9). This painting inspired her to continue to paint and explore with oil painting.