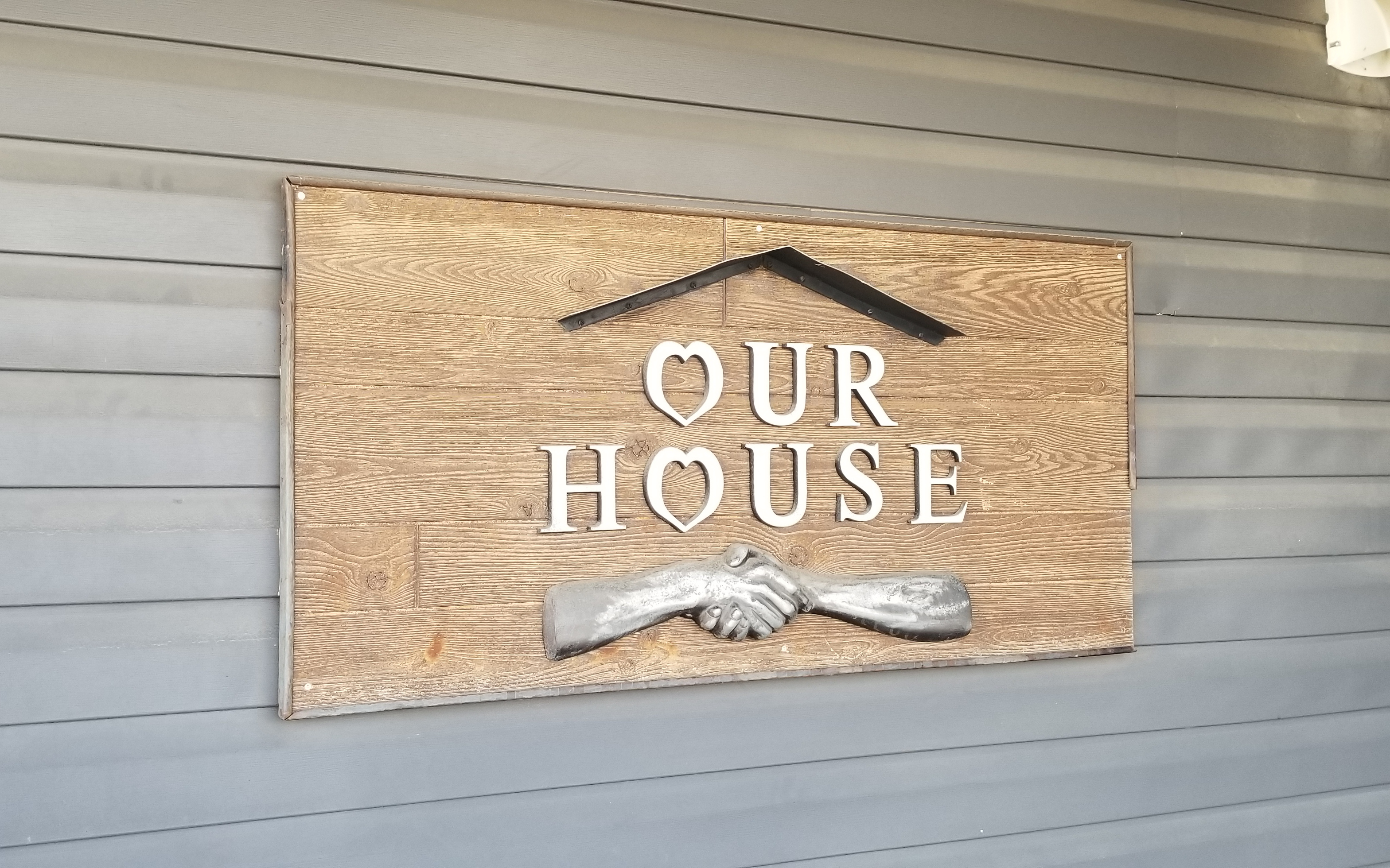 Our House (Edmonton) Ltd. is a non-profit society. We operate with the funds received through our residential treatment fees, fundraising events, operating grants and donations from concerned individuals and companies.
Our House started operations at 110826 98 St NW, Edmonton, AB in May 1984. This was a result of the concerns of Parishioners of the Anglican Church of St. Stephen the Martyr. At that time, the vicinity of the church was surrounded by alcoholics, drug addicts and prostitutes. Addicted people found the area to be a safe place to participate in their behaviours. A voluntary Board of Directors was formed from members of the Parish and other concerned citizens from the community. A house was rented to provide a drop-in service on a volunteer basis only. The concept was "addicts helping addicts." The basement of this facility was later renovated to add bedrooms, which allowed for short stays by young male and female addicts.
Today, we are no longer the half-way house we started out as; rather, we are a recovery centre offering extensive programming. In addition to providing common basic human needs and a safe environment free from drugs and alcohol, Alcoholics Anonymous and Narcotics Anonymous meetings are held at the house weekly. A day program and an evening program are offered to accommodate individuals working or involved in outside programs either during the day or in the evening. Programs are design to deal with the physical, spiritual and social self. Volunteers generally facilitate one seminar per week.
"We envision a community where fewer people suffer from addictions."
We believe that people need a safe, healthy and non-judgemental environment where they are respected, acknowledged and recognized for who they are.
We believe that, with the necessary tools, addicts can manage their recovery.
We believe in abstinence in recovery.
We believe that healthy self-esteem is essential to recovery.
We believe that every person's recovery process is unique.
We believe that everyone involved with Our House should have the opportunity to develop to their full potential.
We believe in personal and professional integrity.
We are an Addiction Recovery Centre, whose sole purpose is to provide an environment where individuals with addictions can embark on a recovery process directed towards a meaningful, productive lifestyle. We fulfill our mission through:
A residential program for men eighteen years and over.
Recovery-directed programs for men and women.
Education initiatives in the community.
It is difficult to look at a problem while living in it. Our House Addiction Recovery Centre is designed to turn short-term success against addiction into a long-term lifestyle change. Whether you need immediate help in a battle against addiction or you're looking to take the next step in your journey, we're here to help however we can.